Capture THEIR Video on YOUR Website with Vidrack
See on Scoop.it – BI Revolution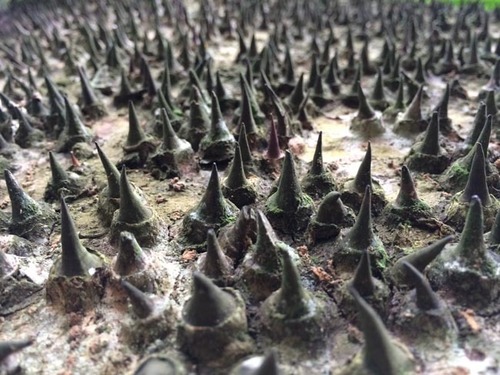 Your website visitors can easily record and submit video right on your website. Add a video camera to your website.
Martin (Marty) Smith's insight:
Vidrack Is COOL
Imagine you could have a customizable video button on YOUR website that activates and captures video from THEIR (your visitors;) mobile, PC or laptop camera.
Video captured goes to an admin where you approve (so spam or who knows what doesn't make it live all the way out to your website).
Here are some cool uses of a simple, cool technology:
* Q&A – Ask a question and let your customers / visitors record their answers.
* FORM Killer – never ask for a form to b completed again. Just ask people to create a short video sharing the way THEY would like to be contacted.
* Real Time – ask customers to shoot video of your product in use.
* Real Time Promotion – as customers to shoot videos wearing or using your branded merchandise.
* Video Storytelling – create the beginning of a story and ask your customers / visitors to finish it with a video.
* Ask For Content – Let's say you need architecture detail content, ask customers to video their favorite architecture details.
* Ask for Reviews / Feedback – Maybe this tool can do something Amazon struggled to create – video reviews.
* Video Travel – ask customers to share videos from their travel.
* Video Funding – videos already play a big role in crowdfunding, nonprofits should ask visitors to share WHY they support them since others will be moved to do the same.
* Video Conferences – since you can approve videos you can hold a class, ask questions or responses and edit videos submitted to make your point.
* Video Teaching – Your customers may have cool and unique ways to use your product, ask them to share and teach other customers.
* Video Fashion – How do your clothes really look on real people? Ask customers / visitors to create and share what they are wearing today and why.
* Video Commentary – Have a controversy, nothing creates more attention faster online than controversy easy to ramp it up with UGV (User Generated Video).
Could go on and on since THEIR video content is so much more valuable than YOURS. This is a content conclusion I've come to recently. Your content creates legitimacy for your brands and ideas, but THEIR content in the form of reviews, comments or even filled out forms can create social shares.
If there is anything more important than social shares in Internet Marketing today I don't know what it is. If someone clicks on your record button, submits a video almost 100% will follow with social shares if you alert them to their video's approval and publication to your website.
Cool tool.
See on vidrack.com